The Health Bounce BPOD™ is the only mini trampoline on the market with an upper frame complete with a "C" hoop to hold onto that surrounds you while you bounce. As you bounce the "C" hoop moves with
you and you can hold onto it or lean into the hoop to give you the safety and confidence to participate in a variety of exercises without worrying about your balance.
Safety concerns are the reason people shy away from rebounding, and given the amazing health benefits, it is those who are older and have a number of health issues that could really benefit from rebounding! Now everyone can exercise!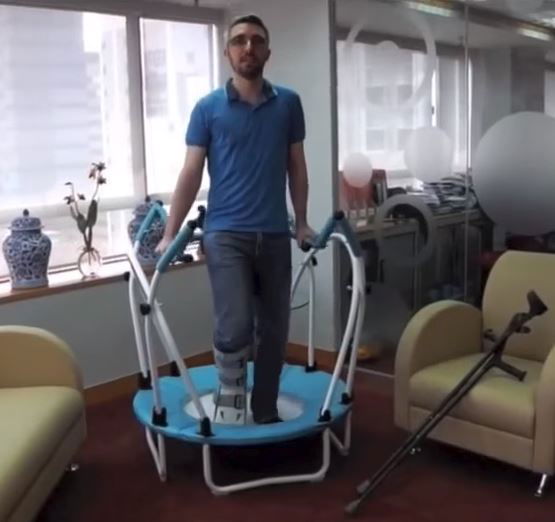 Even with injuries the BPOD™ is perfect as you can lean into the "C" hoop to take weight off one side or the other. If you have a sore hip, knee or ankle leaning into the "C" hoop allows you to comfortable bounce without excess stress on the joint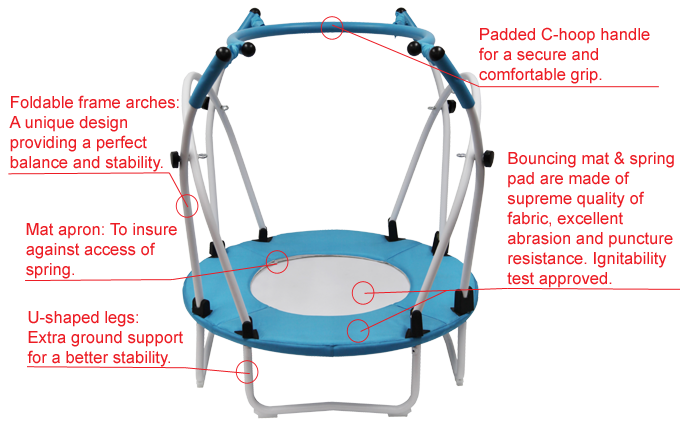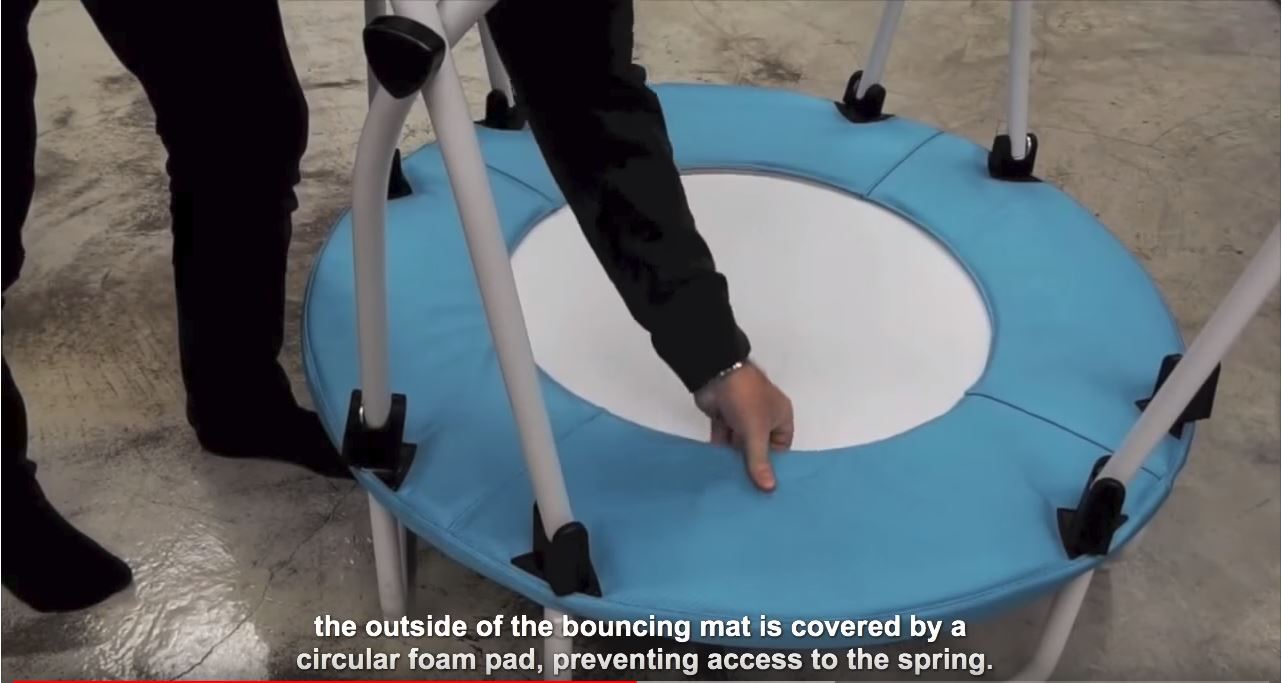 The outside of the bouncing mat is covered by a circular foam pad, preventing access to the springs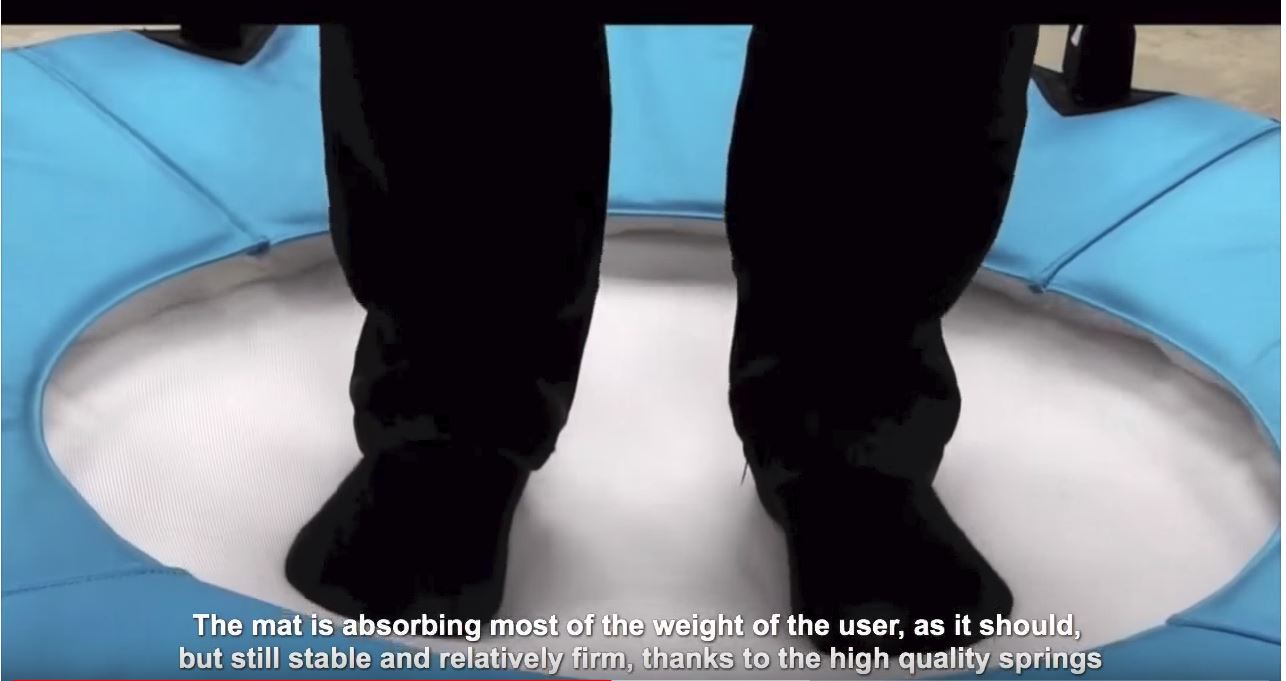 The Mat is absorbing most of the weight of the user, as it should, but it remains stable & relatively firm, thanks to the high quality springs